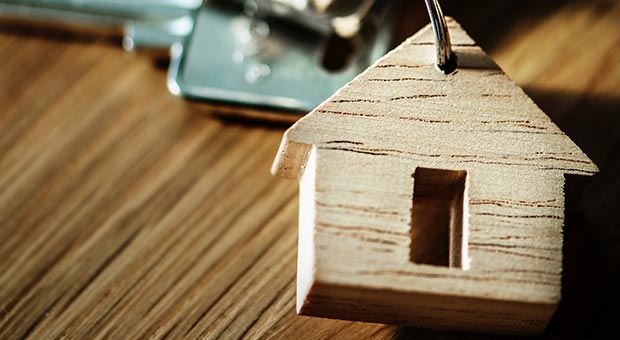 Should You Move or Stay Put?
Are you going to stay put in the familiar comfort of the family home, opt for the freedom of a lock up and go, choose a reassuring retirement village or move abroad to enjoy a better climate and lifestyle?
It might be logical to move three times in a lifetime, from starter home to family home and then to downsize. These days though, the ups and downs of the property market and the sheer variety of options once the family are reared and the nine-to-five routine has ended, have changed the picture.
The choice is up to you, but having a few guidelines for making the right decision for you can be helpful.
Bear in mind that:
Moving is stressful and the older you are the more difficult it is to move.
Retiring and moving simultaneously, especially emigrating isn't wise; better one step at a time.
Better that the move be your choice rather than one imposed by family or a health crisis.
Don't burn your boats; if your move isn't dependent on the sale of the family home consider keeping it and perhaps renting it.
However happy past vacations were, that holiday home may not be so great out of season.
If you are thinking of moving to be near to children, consider that they themselves may move away for career reasons.
Maintenance on a family home can become a practical and financial burden as you get older.
Retirement complexes may have an age and fitness cut-off point – taking out a future option can be a wise insurance.
Snails don't have to make these decisions as their homes go with them, nor did the retired couple who lived in a camper van while they toured far and wide before choosing where to settle. But, if you are trying to decide, writing down the reasons for your decision helps to clarify things, so does running through the questions in the insert below.
Whatever you decide, it is essential that you and your partner are in total agreement.
| | | |
| --- | --- | --- |
| POINTS TO CONSIDER BEFORE YOU DECIDE TO MOVE | YES | NO |
| Is your family an important part of your social and emotional life? If so, will the move deny sufficient access to them? | | |
| Do you value the company of old friends from your neighbourhood rather than new friends? | | |
| Is there disagreement with your partner on the need to move? | | |
| Will you seriously miss memories, contacts and history of your current home? | | |
| Is the familiarity of the area where you currently live important? | | |
| Are you being pressured to move because other people think that this is the right thing to do? | | |
| Are you managing both physically and financially to maintain your current property? | | |
| Is the move dependent on the sale of your current home, thus preventing a return if needed? | | |
This is not a qualitative exercise. The intention is to give you an indication of your motivation or need to move. More 'yes's than 'no's may mean that you should stay put.
Staying Put
If you are staying put with the advantages of friends and familiarity, useful steps include:
Carrying out major repairs and maintenance while you can afford to do so.
Age proofing your home with handles in showers, good security and so on.
Installing money savers like insulation
A budget for support services and maintenance.
Strategies for staying
There are options to make staying put more affordable.
Sharing or dividing the home with your family or others (written agreements are wise here).
Creating a flat or a bedsit to rent or for Airbnb.
Home Equity Release (aka Reverse Mortgage) this gives a loan against your mortgage-free home which you either pay off or allow to be recovered from your estate. Get sound legal and financial advice to safeguard your interests.
Moving
If you are rattling around in a family-size home when there are only the two of you it may make good sense to downsize. The move can be liberating, freeing you from maintenance and costly upkeep and hopefully liberating some funds to invest or enjoy. Whilst it may be too early to make the move, you can definitely leave it too late as you get older: by mid 70s is advisable. There is also the point that moving as a couple is easier than when on your own and a smaller place will be easier to manage solo for whichever of you lives longer.
Bear in mind
The decision to move should be a joint one.
Avoid moving when bereaved or under stress.
The plan to move should be carefully researched and considered rather than on impulse.
Look forward to the change and see it as an adventure.
The cost of selling and buying plus the fact that smaller homes are often proportionately dearer.
The cost of buying and selling. Between Stamp Duty, legal fees, registration and estate agent fees buying costs can run from around 4% to 9% and sellers costs from over 1% to over 4% of the sale price of the property. Factor in the cost of preparing your home for sale, the cost of removal and renovation of the new home.
Your joint moving plan
Draw up a checklist of both your needs. In retirement you may need extra space for hobbies, a home office or a workshop. How much garden do you want? Will friends or family come to stay?
Draw up a budget. Will the move reduce your living costs?
If you haven't sold your home, make the purchase conditional on the sale (bridging finance is painful).
If moving to a retirement complex check the company's financial standing, will you have sufficient funding to cover the cost of frail care?
If moving to multi-unit development like a town-house complex or apartments where there is common ownership of some areas check on the Owners Management Company's (OMC) requirements and service charges.
Get some professional advice.
Buying abroad
France and Spain in particular have been popular destinations. But do a reality check, try to stay for a while on a temporary basis so that you experience what the place is really like before you make a move. Investigate the implications of local tax and inheritance regulations thoroughly.
Retaining a base in your own country is wise as moving back home after a decade or two is a common pattern. Be cautious about moving to be with children and grandchildren, children may move for career reasons and grandchildren become teenagers and may no longer have a bond with you.
On the move
De-clutter well in advance. When choosing a mover get quotes from at least three firms at least six weeks before the move. Ask for recommendations from friends and beware of quotes that are significantly lower.
Inform your insurer of the move and arrange cover during transit and in your new home. Pre-arrange for utilities to be disconnected in your old home and connected in your new one.
Remember to organise keys.
Pets are best introduced to your new home after the move or kept in a secure room with food and water while the move goes on.
Accept invitations and join local clubs and organisations as soon as possible.
Retirement accommodation
With the number of over 65s set to double over the next 30 years, the number of options including retirement villages, independent living, nursing homes, homecare solutions and care centres is growing. If health considerations are likely to be an issue in future, chose accommodation which has a frail-care centre. The financial standing of the business and having congenial neighbours are important considerations too.
Nursing or old-age homes with 24-hour care are more likely to be needed by your parents than you considering today's longevity. They are costly (going on a cruise can be cheaper!), but the State's Fair Deal Scheme provides financial help with nursing home costs where you make a contribution and the State pays the balance depending on circumstances. This applies to public, private and voluntary establishments, assessment has to be made of finances and care needs.
New Developments
Ensure that the developer or controlling body is financially sound and healthy. Review documents before you sign them. Get professional advice.
Check the following:
Make the purchase subject to the sale of your existing property.
What costs are payable on signature? These must go into a trust account.
Is the date of first occupation clearly stated?
Has the unit that you are buying, been built yet?
How many sales have actually been made?
Are there facilities not yet built but have been 'promised'. These may never materialise.
This excerpt was taken from Rewire Don't Retire, sponsored by Irish Life and Active Retirement Ireland. You can download the full guide HERE.